We Match the Perfect Caregiver with Your Unique Needs.
Free Consultation
In order to understand your situation and needs, we ask you a series of questions about your loved one or person under your care.
Caregiver personality. Would you like your caregiver to:
Be compassionate.
Be on time.
Be more reserved.
Be talkative.
Ask what you like.
Take the initiative or wait for instructions.
Important and Fun Foods:
Breakfast.
Lunch.
Dinner
Snacks & Desserts.
Favorite Activities:
Reading.
Being read to.
Watching TV.
Playing games.
Walking.
Key Help Needs:
Bathing.
Toileting.
Continence.
Walking/ambulation.
Meal preparation.
Dressing.
Picking out clothes to wear.
Emotional support.
Companionship.
Homemaking Requirements:
Light housekeeping.
Laundry.
Changing sheets and pillow cases.
Transportation Desires:
Shopping.
Beauty Parlor.
Restaurants.
Doctor's Appointments.
Drugstore.
Visiting friends or family.
Religious Services.
Who are the people important to you:
Name.
Telephone number.
Relationship.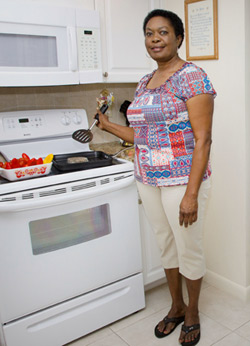 The right caregiver makes all the difference.
While asking you these questions we also ask what is most important, do's & don'ts and whatever else you think would be helpful for us to know.
Once completed, we recommend that the answers to these questions are posted on the refrigerator of your loved one or the person under your care. Value Care provides this one page sheet for all to benefit. Your caregiver can then refer to these answers as a reminder of what you want them to do.
Follow Up
After your 1st caregiver visit we call you to make sure you are 100% satisfied!
Caregiver Ratings
We discuss whether your needs were met, how you feel about your caregiver and what if any improvements can be made. We then use this information to rate the caregiver. These ratings are updated on an ongoing basis. We then take these ratings into consideration – in combination with Value Care's caregiver referral screening process known as our FIVE STAR PROMISE – before referring that caregiver in the future. This helps to ensure your satisfaction from the first day of care.
To learn more about our Care Match Program please Call Us Today.
Broward County – Fort Lauderdale & Surrounding Areas
954-446-0095
Miami-Dade County – Miami & Surrounding Areas
305-722-2502
Palm Beach County – West Palm Beach & Surrounding Areas
561-420-8088
Toll Free Number
866-969-0095