The Value Care Advantage — From the Very First Day, In Every Way
Whether you need care for a loved one, someone under your care or for yourself, Value Care offers the perfect solution. Some clients may need just a little help, while others require ongoing support.
…when your loved one or someone under your care:
Loses their spouse of many years.
Stops driving, or loses a person who used to drive them places.
Was a healthy person but has recently suffered a set-back.
Cares for their spouse, and may just need a break.
Has dizziness or falls.
Has weight loss, or diminished appetite.
Encounters diminished eyesight.
Exhibits a decline in hygiene.
Has confusion or dementia.
Has difficulty walking.
Is incontinent.
Is depressed, or fears being alone.
Expresses dissatisfaction with existing caregivers.
Needs companionship.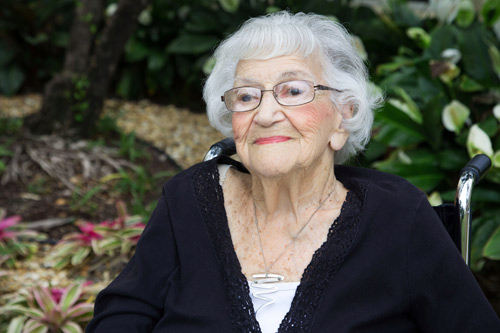 Real Client, true satisfaction
Since 2007, thousands have relied on us to refer the most experienced, empathetic and qualified caregivers for professional care services. Our special programs offer REAL VALUE to assure your satisfaction.
These satisfied clients have helped us to attain the distinction of being the leading Nurse Registry in the State of Florida.
Based in Florida, we proudly service South Florida (Broward, Miami-Dade & Palm Beach Counties) and Treasure Coast & surrounding areas (Martin County).
The caregivers we refer will be there for you at: your home, hospitals, nursing homes, retirement homes, assisted living communities, hospice care facilities, independent living communities, skilled nursing facilities, rehab centers or senior living communities.
We also work hand in hand with other resources in support of your best care referral schedules and outcomes. They include hospice organizations, Medicare home health care companies, care managers, and more.
You deserve peace of mind. We have the perfect solution for you. When you hire a care professional referred to you by Value Care you can rest assured knowing that you will be matched with a compassionate and professional caregiver who will diligently address all of your needs. Additionally, you will also benefit from our industry leading caregiver recruiting system.
Great Care Right Now!
Professional Caregiver Services
Nothing is more important than having the right care for your loved one. From the moment you begin your relationship with Value Care, we become your partner in providing access to a full range of personal care referral services for short term, rehabilitative, or extended care. Whatever your individual needs, we refer you only the most qualified and dedicated caregivers to provide you with compassionate, top quality professional care services.
Personal Care and Support
Hands on help that ensures the personal dignity of your loved one, including:
Bathing
Bathroom and Continence
Dressing
Feeding
Personal Hygiene
Transfer Assistance from a Bed or Chair
Walking Support
Homemaking
Making sure your loved one is well fed and has a safe and clean home including:
Grocery Shopping
Laundry
Light Housekeeping (Kitchen & Laundry)
Maintaining a Clean, Safe, Healthy and Tidy Living Space
Meal Preparation of Your Loved One's Favorite Foods
Neighborhood Activities
Making sure that your loved one is happy by helping them with important appointments and interesting activities including:
Escorting and Chaperoning Your Loved One to: Doctor's Visits, Parks, Religious Services, Restaurants, Social Activities, the Theater and more….
Transportation to Visit Family and Friends
Companionship
A Companion for Cards and Games
Someone to Listen
Someone to Share Stories with
Someone to Talk to
Value Added Services
We are always looking for ways to make things easier for you!
No Advanced Billing
No Advance Deposit Required
No Extra Holiday Surcharges
No Minimum Number of Service Days
No Night or Weekend Surcharges
No Overtime Charges
Special Rates for Couples
Our Own 24 Hours a Day On Call Service. We do not use an outside answering service.
What can you expect from us?
More Help. Less Worry.
Cost Savings: Pay Less, Get More Care! You Save 25% or more off average industry prices!
Control: You decide: the continuity of care, the professional caregiver, the number of visits and the care services you desire.
Flexibility: You choose between unlimited hourly or around the clock care referrals.
Convenience: You will receive 24 hours a day, 7 days a week dedicated on-call Customer Service! All of your calls are always answered by our own staff, not by an outside answering service.
Top Quality: The caregivers we refer to you are screened and tested well beyond the State of Florida requirements. We ensure that you are referred only the best caregivers through our Five Star Promise.
Peace of Mind: Your loved one will only be matched with the Most Compassionate and Qualified Caregiver through our one of a kind Care Match Program.
Integrity: We don't play games with your care. We promise to provide you with excellent value, and access to great care referrals. We back up this statement with our First Day Satisfaction Guarantee.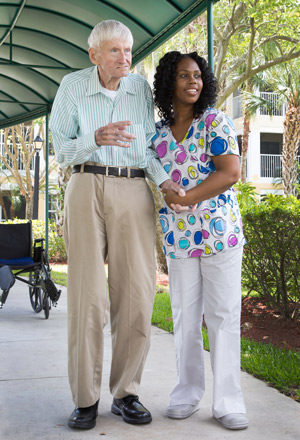 Real Value Care Client and his Caregiver
Broward County – Fort Lauderdale & Surrounding Areas
954-446-0095
Miami-Dade County – Miami & Surrounding Areas
305-722-2502
Palm Beach County – West Palm Beach & Surrounding Areas
561-420-8088
Toll Free Number
866-969-0095
You deserve real commitment and a professional caregiver who will provide you with all the support you require. For the best match PLUS the lowest hourly cost possible, Call Us Today for a Free Consultation!
LESS WORRY FOR YOU!
We Help You Find the Right Caregiver
We RECRUIT, interview and carefully screen experienced caregivers in person with our dedicated referral specialist team.
We VERIFY that every caregiver meets State of Florida requirements.
We MATCH you with the best professional caregiver using our CARE MATCH PROGRAM — designed EXCLUSIVELY by Value Care to thoroughly understand your care needs and confirm your satisfaction in the important first days of your relationship with your referred caregiver.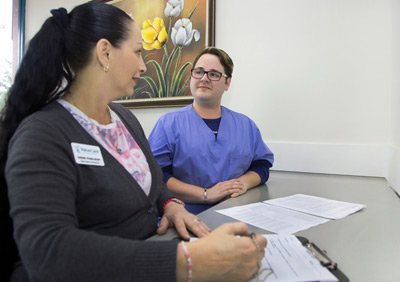 The right caregiver makes all the difference for a client
Our one of a kind FIVE STAR PROMISE:
Minimum of 1 year hands-on experience
Positive work references / recommendations
Verbal Communications Test
Written Competency Test
Challenging Transfer Technique Test
State of Florida requirements include:
National FBI Criminal Background Screening
Work Authorization
Home Health Aide Course Certificate
CPR Card & AIDS/OSHA Course
Physical Exam & Chest X-ray
MORE HELP FOR YOU!
Our Care Referral Services are available in two affordable ways, giving you more hours of care:
Referral Fee: An ongoing hourly referral fee; priced so you can afford the help you need.
Placement Fee: A one-time referral fee for the caregiver you select.
How We Keep Your Care Costs Lower!
Value Care's goal is to keep costs as low as possible and to help you find more affordable caregivers. We know that every extra hour of care makes the difference for our clients.
The total hourly cost for a referred caregiver is comprised of two cost items:
Negotiated Caregiver Fee + Lowest Referral Fee = Total Preferred Cost
No advance deposit required
No extra holiday surcharges
No night or weekend surcharges
Special rates for couples
Minimum caregiver visit of four hours
No minimum number of service days
Long Term Care Insurance Policies
Value Care accepts assignment of most long term care polices. You can manage all the claims processing and administrative duties directly, or if you prefer Value Care will coordinate with a third party on your behalf to do this specialized work for a small administrative fee.
Long Term Care Insurance Policies
MasterCard, Visa, AMEX and Discover
ACH Direct Debits (wire transfer)
Check
Introducing our extraordinary commitment to helping you find the right caregiver.
 *** INTRODUCING ANOTHER VALUE CARE EXCLUSIVE ***
We want you to find the right match. If for any reason you are dissatisfied during your first referred caregiver visit, just dismiss the caregiver and Call Us within the first four hours. Not only will you not be charged for this visit but four hours of your next visit will be FREE with a new referred caregiver. It's that simple!
Applies to first-time clients seeking two or more days of referred care. Visit must include personal, hands-on care. The Value Care referral fee remains the same with each referral. Program is Subject to Change Without Notice.
You deserve real commitment and a professional caregiver who will provide you with all the support you require. For the best match PLUS the lowest referral rate possible, Call Us Today for a Free Consultation!
Broward County – Fort Lauderdale & Surrounding Areas
954-446-0095
Miami-Dade County – Miami & Surrounding Areas
305-722-2502
Palm Beach County – West Palm Beach & Surrounding Areas
561-420-8088
Toll Free Number
866-969-0095