We Help You Find the Right Caregiver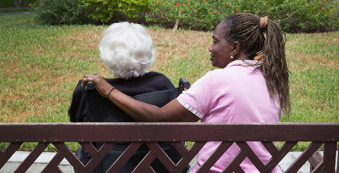 Real Value Care Client and her Caregiver
We RECRUIT, interview and carefully screen experienced caregivers in person, with our dedicated referral specialist team.
We VERIFY that every caregiver meets State of Florida requirements.
We MATCH you with the best professional caregiver using our Care Match program— designed to thoroughly understand your care needs and confirm your satisfaction in the important first days of your relationship with your referred caregiver.
Our FIVE STAR PROMISE: Background checks and testing unique to our industry that go well above and beyond State requirements.
Around The Clock Responsiveness
Excellence Throughout the Day
We take pride in our professional and compassionate staff. We are ready and available to help our clients, provide answers and offer caring support.
Consistency on Nights and Weekends
While some companies offer an answering machine or answering service, our Value Care Staff are always on-call; providing our clients with needed continuity. At Value Care, help is available 24 hours a day 7 days a week.
Professional Care Services
Nothing is more important than having the right care for your loved one. From the moment you begin your relationship with Value Care, we become your partner in providing access to a full range of personal care referral services for short term, rehabilitative, or extended care. Whatever your individual needs, we refer you only the most qualified and dedicated caregivers to provide you with compassionate, top quality professional care services.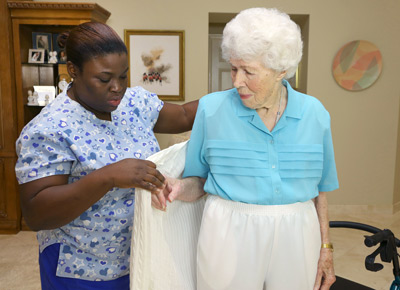 Another Great Match for a Value Care Client
Personal Care Services
Hands on help that ensures the personal dignity of your loved one, including:
Bathing
Bathroom and Continence
Dressing
Feeding
Personal Hygiene
Transfer Assistance from a Bed or Chair
Walking Support
Homemaking
Making sure your loved one is well fed and has a safe and clean home including:
Grocery Shopping
Laundry
Light Housekeeping (Kitchen & Laundry)
Maintaining a Clean, Safe, Healthy and Tidy Living Space
Meal Preparation of Your Loved One's Favorite Foods
Pet Care and Feeding
Neighborhood Activities
Making sure that your loved one is happy by helping them with important appointments and interesting activities including:
Escorting and Chaperoning Your Loved One to: Doctor's Visits, Parks, Religious Services, Restaurants, Social Activities, the Theater and more….
Transportation to Visit Family and Friends
Companionship
A Companion for Cards and Games
Someone to Listen
Someone to Share Stories with
Someone to Talk to
Receive Great Care Anywhere!
The qualified and dedicated caregivers we refer to you provide services wherever you need them most including:
At Home
Assisted Living Communities
Hospice Care Facilities
Hospitals
Independent Living Communities
Nursing Homes
Rehab Centers
Retirement Homes
Senior Living Communities
Skilled Nursing Centers
Value Added Services
We are always looking for ways to make things easier for you!
No Advanced Billing
No Advance Deposit Required
No Extra Holiday Surcharges
No Minimum Number of Service Days
No Night or Weekend Surcharges
No Overtime Charges
Special Rates for Couples
Our Own 24 Hours a Day On Call Service. We do not use an outside answering service.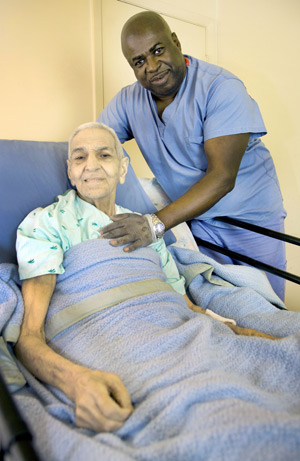 The right caregiver makes all the difference for this client
You Deserve Great Care. Call Us Today to learn more.
Broward County – Fort Lauderdale & Surrounding Areas
954-446-0095
Miami-Dade County – Miami & Surrounding Areas
305-722-2502
Palm Beach County – West Palm Beach & Surrounding Areas
561-420-8088
Toll Free Number
866-969-0095